Monthly Archives: August 2012
I took the children to the French and Indian War Muster at Fort Frederick.  We had a great time.  It was very educational for them.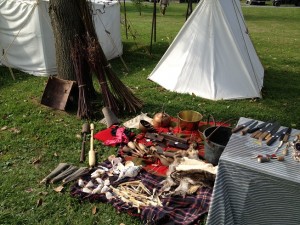 We have 11 guineas.  Their eggs are slightly smaller than a chicken egg.  There are two large chicken eggs on the right here.  The rest are guinea eggs.  Go here for more information about raising guinea fowl.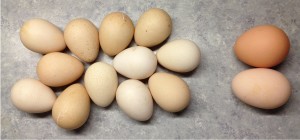 Late Monday afternoon the three-year-old daughter of a couple that we know got up from her nap.  When she tried walking, she just staggered around and couldn't stand up.  It was finally determined that she had rubbed Icy Hot on herself (and might have ingested some too).  There is a warning on the label that Icy Hot can be fatal to children.  It can also be fatal to adults as evidenced by this story.  Our friends' daughter was still feeling the effects of it on Tuesday, but she is fine now.